Our cotton fabrics
Italian Textile Biella
---
The cotton fabrics we sell are exclusively Italian. They are manufactured by experienced and exclusive specialists which have been selected to guarantee the best quality.
COTTON PRODUCTION
---
Our fabrics are always from new stock, with colour and styles to make clothes for men, such as trousers, jackets and shirting of either the very last fashion, or classic design in shirts.
The fabrics can be of pure cotton, mixed linen, elastane or other fibres to create clothing of unbeatable comfort.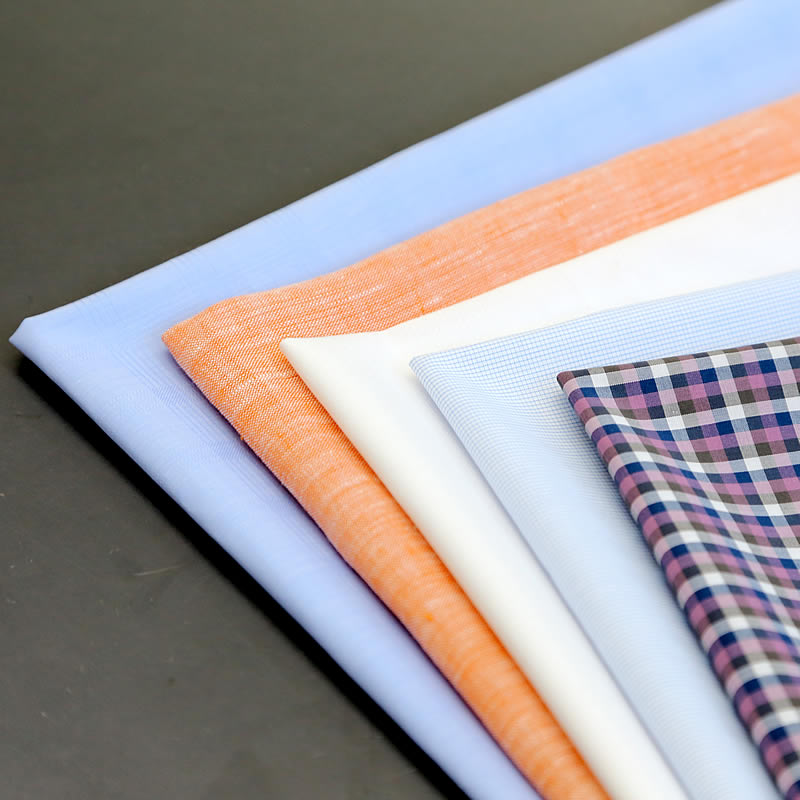 CATALOGUE
---
Please consult our catalogue. You will find modern fabrics of first choice pure wool, superfine or mixed with silk, cashmere, linen or other specialist items, all at the most competitive prices.
CONTACT US
---
For any questions you might have, for a consultancy, or for any information relative to our services, please feel free to contact us by filling out the following form.